Wrestling Alumni Booster
As supporters of the Timberlane Wrestling Program we are very proud of all of our wrestlers who work hard for the team and whose contributions make the program a success. These young athletes need the support of the alumni. Wrestling equipment, mats, vans, traveling expenses, tournaments, scholarship funds and uniforms, are necessary to maintain a strong and growing program.
Our Mission
Our mission is to give YOU the opportunity to become a "Alumni Wrestling Booster".
* Help organize a Wrestling Reunion
* Help keep in touch with old teamates, develop a data base
* Help raise money for new equiptment
* Advertize in our yearbook
* Help with trivia, and old news stories for newsletter
You can make a difference in the future of today's wrestlers and the success of the Timberlane Wrestling program.
Timberlane Wrestling 1993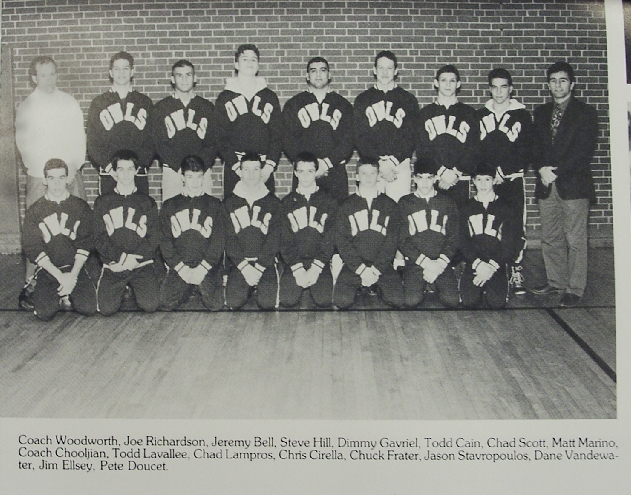 State Champions